Posted on 12 Jul 10:36 pm
Tomorrow the Utah Olympic oval long track opens! Whoo-Hoo!
Thanks to Brian Boudreau for these images. The fascinating thing about this first one is what looks like a rug laying on the ice is actually a stencil, and they are spraying on the "Fastest Ice On Earth" logo onto a lower layer of ice.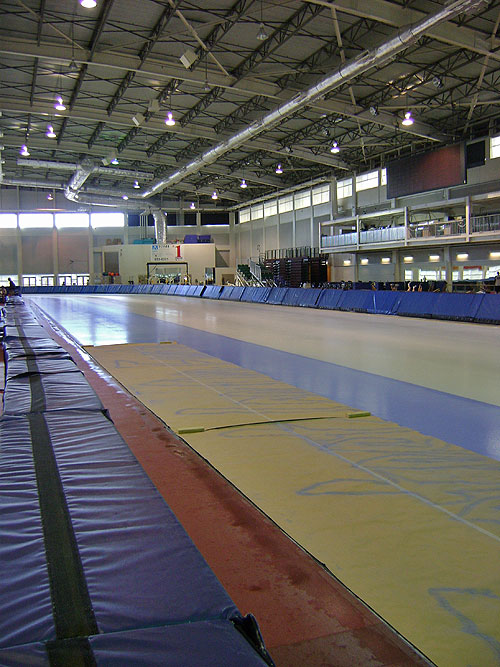 In this next one, you can see the odd pebbly consistency to the ice as they are laying it, and the "tack" they are using to hold down the rope marking the boundary of the edge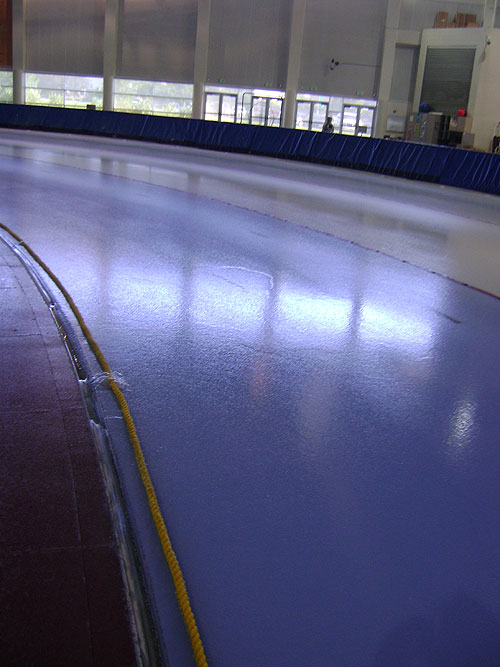 Thanks to Scott, and all the Oval staff. It's about a 2 week process to lay the ice, and the athletes truly do appreciate it.
I remember hearing that the ice is put on in 17 separate layers! With as much time as it takes, I believe it.
The photographer of these images, Brian Boudreau, has been training crazy hard on the short track all summer, and looks skinnier & fitter than I have ever seen him.
All I have to say is that truly look forward to training with him, & cheering him on this winter. He is going to be so scary strong, I'm glad we are not in the same age category at masters worlds!
9 Comments »
Filed under: News