Posted on 30 Jul 08:36 pm
Blog reader Steve Johnson sent me this. This is a "Skate-thru" window at a McDonalds in Singapore.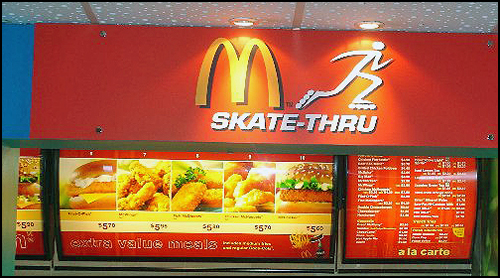 Thanks Steve! I can now die happy knowing that McDonalds has embraced our sport fully! As of this posting their website even has an inliner on the international home page! Although I am not really sure what that skater is doing….
1 Comment »
Filed under: from the coffee shop