Posted on 30 Oct 09:33 am
The leaves are gone, the air is crisp, but the grass is still green in low-angle late October sun. Winter has not sent a proper Vermont "hello!!" yet.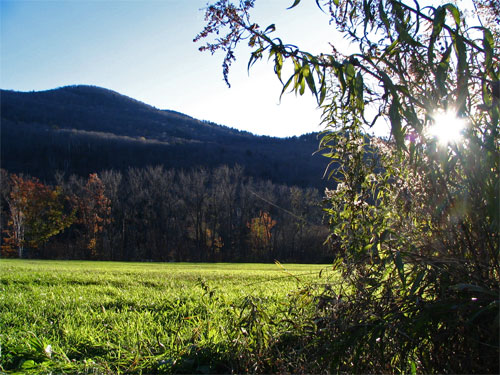 The west has its own mountainous charms, but it's not New England in late fall.


I miss it.
4 Comments »
Filed under: on the road