Posted on 30 Jan 12:30 pm
There are so many stories happening within the sport of speedskating, I have a massive backlog of things half done, including things that I feel are quite important, like the video of Allaround nationals.
The thing is, another story is absorbing so much of my time & emotional energy, and it's the best story ever.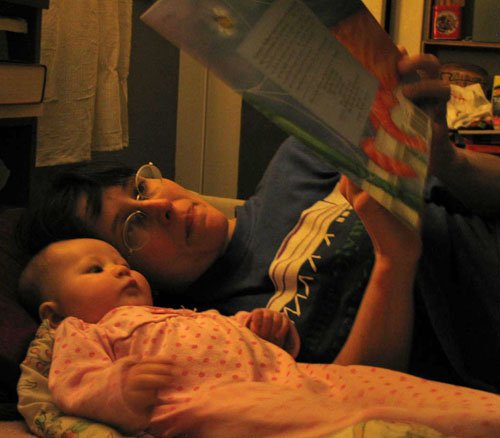 There is one personality trait I see that is ubiquitous among national caliber speedskaters; it seems that most are monomaniacal perfectionists who are pissed off when we can't do something. Then we throw ourselves into the fires, emotionally & physically, to get better at what we want to do well.
Forgive me for occasional silences here. I have a hard time forgiving myself sometimes, even though I am at peace with the choices I have made.
I guess this is part of that emotional earthquake known as "parenthood".
(weird detail in this photo, Jessica is wearing a t-shirt I bought at the stunningly beautiful Viking Ship Olympic rink in Norway, here is the picture I took of this Godzilla-sized Trilobite. several years ago.)
11 Comments »
Filed under: baby stuff