Posted on 05 Feb 04:30 pm
I left a comment on Andrew Hegarty's blog recently, my comment was about writing.
And it was the clearest thing I have written in this past week. I'm still 20% sick, and sleeping as soundly as Dixie cup in a windstorm… yuck, being sick has sucked the creativity right out of me.
I did shoot some video of the Wasatch speedskating club short track races, & they came out great. Short track is wonderful fun to watch & I have tons of respect for that physics defying sport.
Here is Anthony & Matt, traveling warp 9. The thought that their entire bodyweight, multiplied by several G-forces, rests on only an inch of blade hooked into the ice is pretty cool.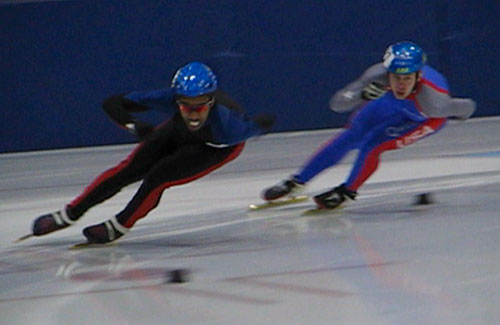 I am working on matching some video selections to a good song that says "short track." any suggestions from the assembled folks would be appreciated.
Also I did shoot this image of the moon over the edge of my house. I have never seen a ring this huge around the moon. Motion of the camera blurred the crystal clarity a bit, the sky was a jet black circle piercing the fog, and the moon looked like Sauron's relentless eye searching across Middle Earth, or… ummm, Salt Lake.…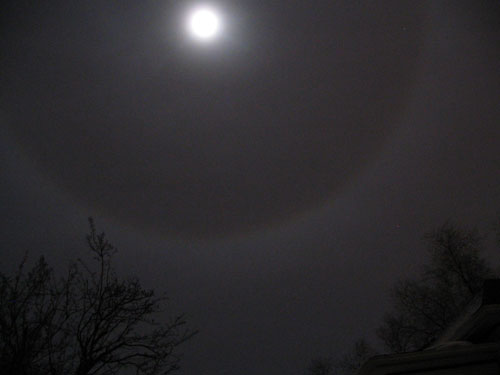 Maybe this counts for creativity….. Click on the moon for a desktop-friendly version.
Filed under: from the coffee shop