Posted on 05 Sep 02:32 am
This is the wall of used ice speedskates at the Stouwdam skate shop:! Omigosh!!!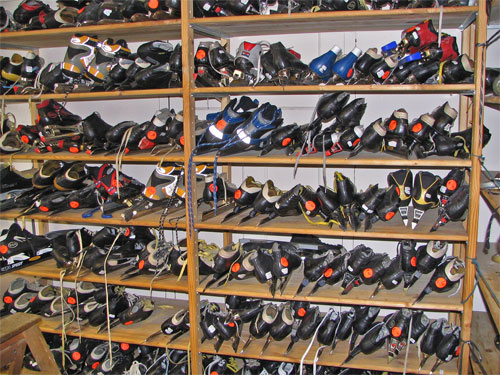 Click on the image for a larger one, be careful to not drool on your keyboard. I don't need new boots, but I almost bought a really interesting pair of Viking skeelers, just because I was completely overwhelmed with gear-lust.
To give equal time to my inline-obsessed friends, this is the wall of used inlines!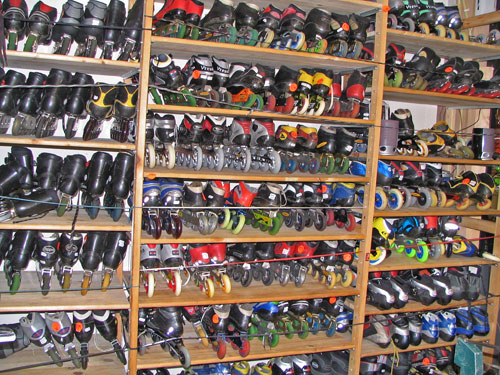 Every brand & wheel & frame combination imaginable! Again, click for a larger picture.
I love skate shops, this is one of the bigger ones in the Netherlands.
I'm posting this while I work on a MASSIVE post; I just experienced a private tour of the Viking factory! It was amazing, and I really want to do justice to what I saw.
Filed under: on the road