Posted on 08 Sep 05:45 am
I have so many posts half done, mountains of information to relate. My days here have been so full, I've been skating & Museum-ing, not writing & photoshopping (the Viking factory post is HUGE!).
I am actually looking forward to the 17 hour travel day to get back to SLC, so I can properly catch up.
But for the moment, here is Jessica and I last night, at the gigantic Amsterdam Friday night skate.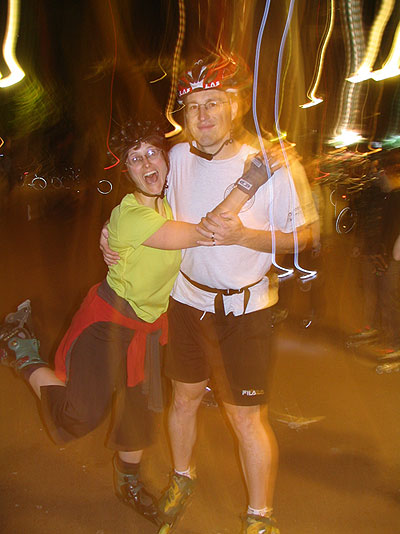 If you skate, no matter if it's recreationally or competitively, an urban skate of this size is an important thing to experience, at least once or twice in your life.
I can't imagine getting to do it every friday!!
That must be what heaven is like…
More soon…. A whole lot more!!!
Filed under: on the road