Posted on 29 Oct 12:05 am
I have stood here before inside the pouring rain
With the world turning circles running round my brain
I guess I'm always hoping that you'll end this reign
But it's my destiny to be the King of Pain
-Sting & the Police
I've been involved in sports my whole life; hockey, baseball, cycling, triathlons, ice & inline speedskating, and I can state with certainty there is nothing approaching the pure lactic-acid brutal agony of an ice long track 1500m.
In just under 2 minutes, you can do more damage to your body than a hard 2 hour hilly bicycle race inflicts.
Even the best in the world truly suffer while doing 1500's.
I was a participant and a spectator for the first day of the US fall world cup qualifier 500m and 1500m races. To be a good 1500m skater involves becoming the "King of Pain". I've always loved that song too, so it fit the video clips Marco Bucci and I shot of the first day of racing.
Click here to start the Quicktime, or the YouTube below.


P.S. It is worth mentioning, that as much as speedskating might hurt, its still just sports, there are many more awful things.
During the races it was great to see Glenn Koshi from Bont Skates, Glenn lives in the area of California affected by the recent wildfires, and had to evacuate. Thankfully he & his home made it through ok.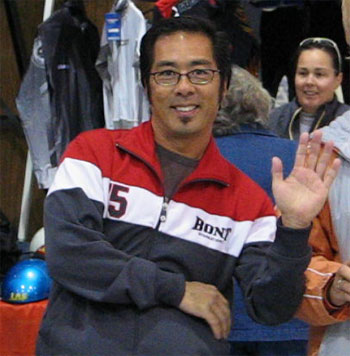 P.P.S. here is another reason to be thankful for small things, I finished this video on the Amtrack that runs from NYC to Vermont. I was riding in the passenger car right behind the engine.
About two hours out of the city, the train jolted with a violent BANG! & started rattling up & down on the tracks like a car on a washboard road. Blue smoke poured up from the tracks & the train screeched to an emergency stop.
Some idiot kids had pushed a shopping cart off an overpass bridge into the path of the train! A shopping cart holding a 55-gallon steel drum full of big rocks!!!
They were trying to derail the train! Myself and the 70 other passengers & crew are lucky they failed! Yeeeow!!
Filed under: Audio/Video