Posted on 17 Jan 08:29 am
He must have followed us, snuck into a suitcase, or knew where we were going. The masked one wanted more from this sport.
El Blue Demon has had a taste of speedskating, and he accepts only the greatest challenges.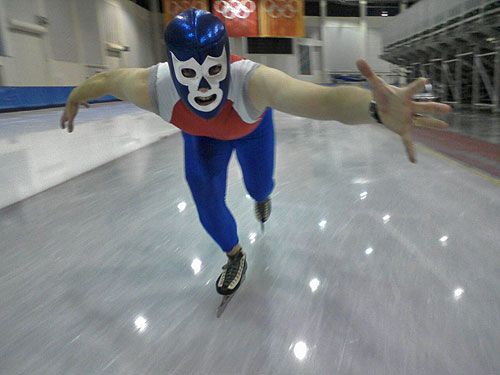 And across the ice, a challenger appears, skating like the wind…
No, actually, IT IS THE WIND. Normally, the wind is an invisible force, but this is a special wind. You can see the Opening Ceremonies for the 2002 Olympic Games on youtube here, that is where this wind is from. This was the last "gust" in that whole line of winds (they appear right at the beginning, 38 seconds into the video).
The wind catches up to El Blue Demon
Immediately they start racing, one man vs the wind. Every speedskater knows that fighting the wind is the greatest challenge outside of your own mind & body
(to be precise, according to Dutch research, ice speedskaters face roughly 80% wind resistance & 20% frictional forces. And as they go faster, the wind-resitance percentage cubes in relation to velocity)
They raced and raced, and finally ended up in hand-to-hand combat. A total contest of willpower vs windpower, muscle vs nature.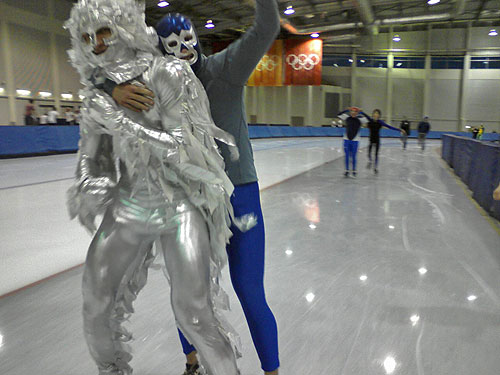 But this match was a draw, for wind cannot break the heart of a mentally strong athlete, and no athlete can ever truly overcome the constant pushback of wind.
The two exhausted warriors coasted next to each other, in the silent respect born from total effort.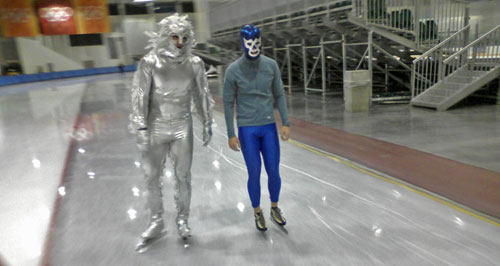 Later, after the evening of racing (it was the Utah State winter games at the oval on this day) the public filled the ice, unaware of the titanic struggle that had taken place earlier.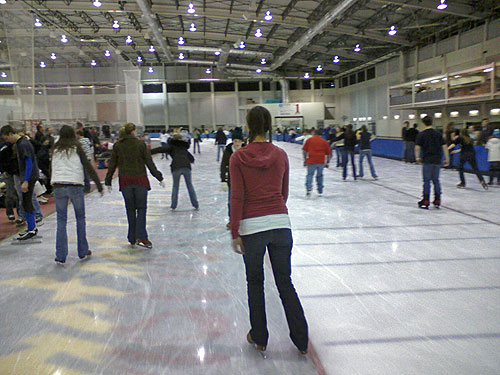 Maybe that is for the best.
Filed under: from home