Posted on 28 Oct 08:32 pm
It's a perfect fall day, mid 70's, no wind, and it's the first day of the year that you can really shuffle your feet through the leaves as they cascade from the surrounding trees.
Low-angle afternoon sun through autumn leaves is prettier than any medieval stained glass, more life giving than anything the magicians at Pixar can conjure.
It's a perfect day, and it has been an extremely long one.
Jess woke me up at 1am, with some very serious, painful contractions; It's now almost 8pm & still no baby. Jess is tough and trained hard for this, and was deeper in the pain cave than I have ever been, until she finally decided on an epidural (a very smart choice in her case).
A blog is a new art form, and an evolving one. What are the boundaries? It's different for every writer. But in this realtime story where the ending is unknown, we must write with honesty, and if this world shakes you, let your voice be shaken.

A blogger I deeply respect, who lives just a few miles from me, is facing the fact that his wife is dying, and he just decided to involve a Hospice with her care.
And my wife is hopefully going to give birth in a few hours.
Both on the same, painfully beautiful day.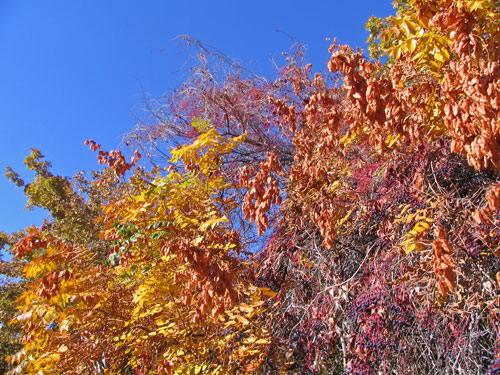 Filed under: baby stuff