Posted on 05 Dec 03:29 pm
Here is Adam Callister pivoting past a celebrated & renowned wintertime symbol-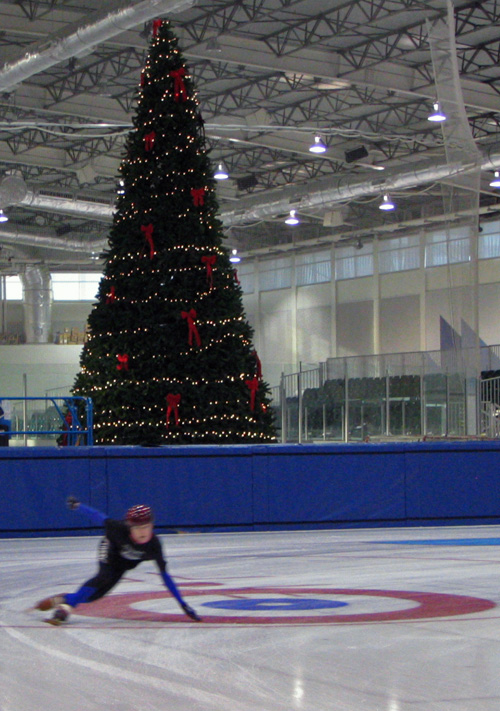 Of course, by that remark I am referring to the curling circle he is skating over, painted on Salt Lake City's short track rink. Ha!
In other news, there is more live world cup Speedskating on tap via NBC universal, both short and long track.
The Short Track event is happening this weekend, but will be shown at 7pm ET next friday, and at 9PM ETon Saturday

The Long track has 2 days of condensed coverage being shown at 4pm ET on Saturday the 13th.
Live is good, but they also have archives, that are sweet.
You can go into them, and watch individual races, or full replays of live action, for extreme multi-hour viewing pleasure.
Filed under: from the coffee shop