Posted on 18 Dec 05:54 pm
here we have 4 time inline world champion, New Zealander Shane Dobbin, rocking it on the ice, skating a new personal best, and I believe qualifying (or getting very close) for the O-games. This is during the recent SLC world cup.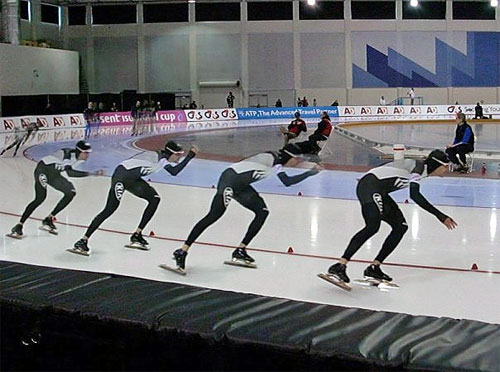 I have been talking about the "ugly but essential" moment in the crossover push, and how so often skaters and coaches are looking at the wrong thing. It's so tempting to look at beautiful extension, and assume that is what creates speed.
This is part of that moment, it's that placedown of the left foot, and creating pressure immediately-
Thanks to Kim Kraan for this fascinating picture.
Filed under: from home