Posted on 29 Jan 02:31 pm
Some crazy ideas are good, some good ideas are crazy,
Some good ideas are simply good, and some crazy is just crazy.
On the day I turned 39, I tried to skate 39 laps at a 39 seconds a lap velocity.
That idea had a whole lot of good & crazy mixed in together.
For most of this experience, instead of thinking about fighting father time, I just suffered like a pig, and only saw Eric's skates in front of me (he was skating 38!).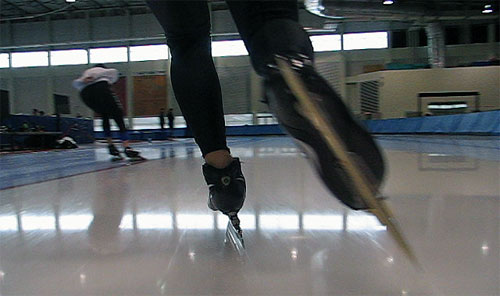 Eric's supple skating style is much better at this kind of thing than my sprint-centric-flat-rocker push. It also does not help that as a sprinter, who never does more than 6 laps in a row, my back gave out about 15 laps in.
But through sheer crazy, we fought through it and finished. Ending up with a high 40 second average lap speed, Eric would have easily been under 39. But he finished with me.
Good friends are always there for you, especially when your good ideas are crazy, or turn crazy, or were crazy from the start, even when they are good things to do.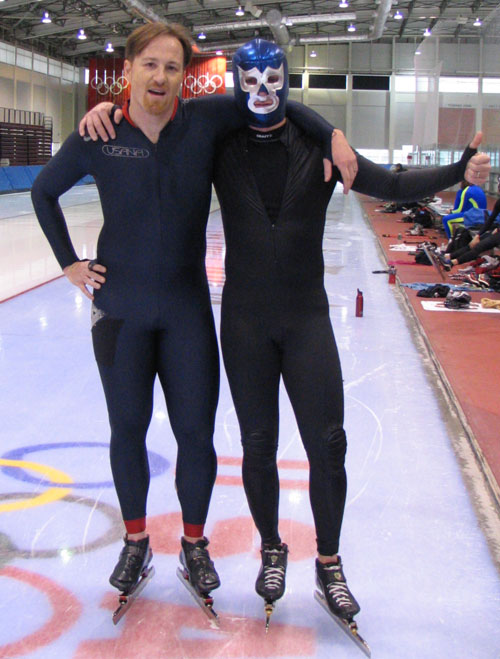 Does Eric look like a superhero? or am I crazy? or did I just lose some brain cells, or most of them, in those last few laps?
Filed under: from the coffee shop