Posted on 26 Dec 11:12 pm
I need to go to bed, its late. Tomorrow is THE DAY. My body knows what to do, my final race-prep workout was great, now I just have to quiet down my mind, and let the body relax and get on with business. Its just a race… just a few seconds on an oddly shaped frozen patch of ground. It means… nothing.. everything..
All of my faults are still my own, as for the things I do well, here are the people who truly deserve a thanks!!!
The coaches who have worked with me over the years: Pat Kelly, Bob Fenn, and especially Boris Leikin.
My Sponsors, who believe in me: Frank Day and Andrew Weber at PowerCranks, John Dimon at Dimon Sports, and Jay Guyot at Athlete Octane.
The really good guys on the men's national sprint team.
My wonderful friends, both on and off the ice….
My supercool in-laws, Peg & Lore. Why are people scared of in-laws when it's possible to have two amazing people like this as family? Peg just gave me a hug, and said "No matter what happens tomorrow, you have won already".
My Mom & Dad, who always encouraged their son to follow his passions, and also set great examples in pursuing their own.
My brother, who never hesitates to remind me of my proper miniscule place in the universe (especially compared to him).
And finally, Jessica….. Ti amo, cara mia.
And of course, all you who are reading here… When I step to the start line, I will not be alone, and you all have played a part in that, truly. There have been many days when I have been down, dispirited, exhausted, and a comment or a private email will turn things around in my heart.
again, thanks…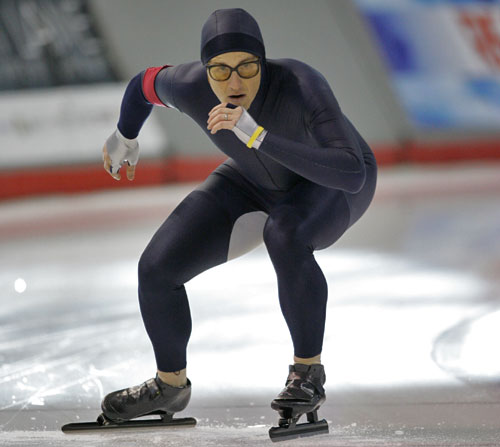 Filed under: from home