Posted on 31 May 11:31 am
8:38am- The inside view. Ultrasound is beginning to show amazing detail. Jess can feel the kid kicking around.
I don't really want to know if it's going to be a boy or a girl. I want to be surprised as parents have been for eons. However I think my medically trained wife might have figured it out during this ultrasound visit.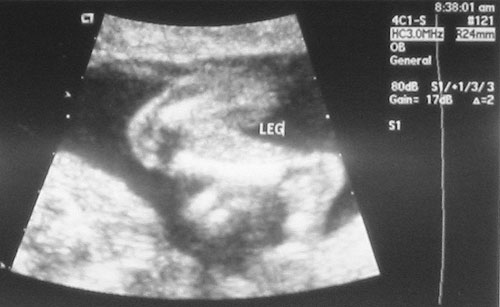 8:38pm
It's been two and a half months since I've been on skates, and even though this was just a Friday night skate ambling, I am going to be quite sore.
Cycling muscles are good things, but there is a whole other set of lateral stability & static effort contractors that are skate specific. I can feel every one of them right now. Jess was along for the skate. All the books we are reading say keep doing what you were doing before pregnancy.
A couple of new faces from the local Salt City Roller Derby Girls made this night quite fun, here is Nico Noir (her derby pseudonym) rolling through the sunset.
Sometimes what you see in this world is radically shaped by what direction the light is coming from, who you are around, what you get positive feedback from. Sometimes multiple lights cast multiple shadows.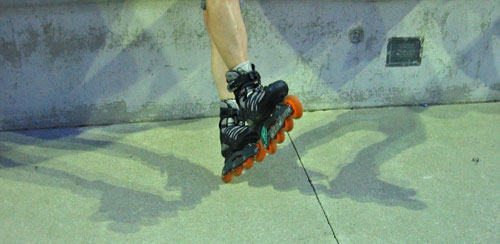 It's nice to be back on the skates. I like that light. A bike is fun, fast, but skates are flight & freedom.
11 Comments »
Filed under: from home