Posted on 30 Jul 07:56 pm
What a whirlwind of discussion in the last post! Sometimes a picture is worth a thousand words, a first time commenter, Mark Virtue, is from the Bremerton speed skating club.
I wandered by that site, and noticed some extensive galleries from their regional competition; literally thousands of photos showing many age categories. I picked a few images of kids at warp speed to illustrate what I was talking about earlier.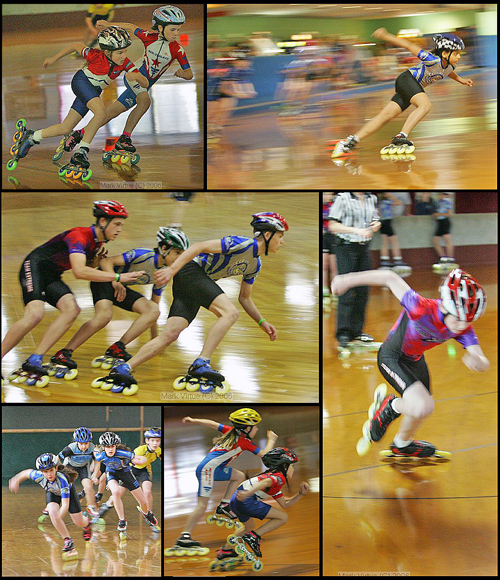 I have always believed that we are SKATERS first, ice or inline, sprint or marathon, almost as an afterthought or circumstance. To prove that theorem, here is another gallery of skaters that I stumbled across, of a bunch of Dutch guys out for a ramble across a frozen lake.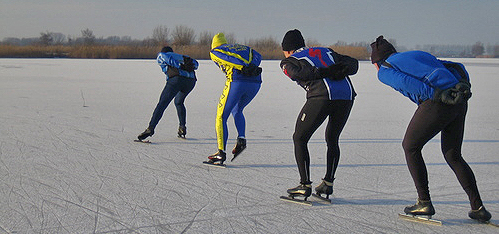 I looked and looked, but could not find an email to ask offical permission, so I will just put one here (politely invoking karmic forgiveness), and say check out their site.
These lake skaters could probably have a very lengthy and happy discussion with the American indoor inline kids- 5,000 miles away, about equipment, technique, training, love for the sport, and some really good crash stories…
We are all skaters first,…..
Filed under: from the coffee shop