Posted on 11 Sep 08:15 pm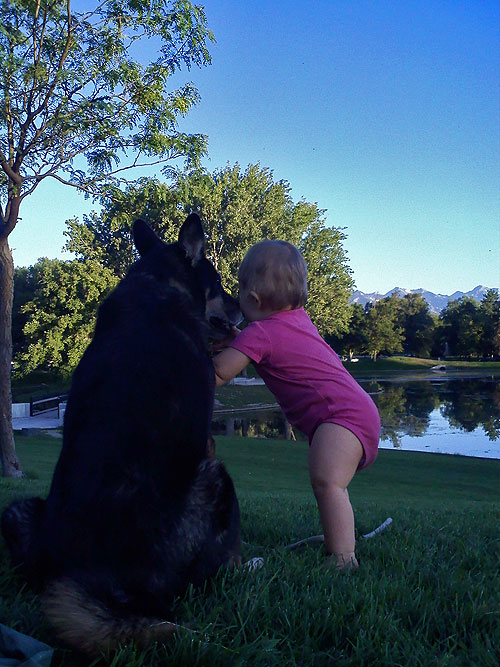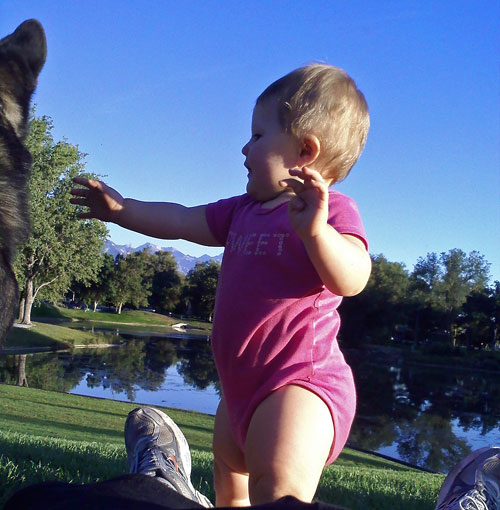 Dear RZ,
Displaying great determination in the past 2 days, you have learned how to stand, and can now do it without support for some time. Walking is not far behind.
Maybe someday it might mean something that you started standing on your own the same week that the short trackers had their Olympic trials. This probably won't matter to you, but I'll always remember.
What you do really need to know is that one of your favorite things to stand up against, or on, or crawl over, is our dog Lilly. Lilly tolerates your babyness the way loyal dogs have for ages.
However, Lilly should not be here for you to lean on. She was neglected & abused before being turned into the Ithaca Humane society as a young adult, and she was one very aggressive scary mess of a barking, snarling dog when she arrived there.
She was people aggressive, dog aggressive, was an escape artist, and evidently dug her way out of a concrete & wire pen.
In most humane societies, Lilly would have gone straight into the dead dog pile. But a volunteer took her in, and worked with Lilly for months before we met her. By then she was just a semi-scary mess, but you could see the possiblity of the dog she could become.
We took a chance.
Even so, it was YEARS of training & work before we would have trusted her with a baby who pulls ears, fur, her leash, her jingly collar, etc. Now we trust her completely. Lilly would die for you, in a split second. This is what dogs are.
So know this. Life is a really long road, sometimes you walk, sometimes crawl, sometimes even run, bike & skate on the good days. And you will do most of this alone. Lilly will not always be with you. Nor will I.
But always remember that you took your first steps with a fistful of Lilly's fur, a dog who was given every reason to hate people, but learned to trust again, love again, and made everything from her second chance.
Love,
Daddy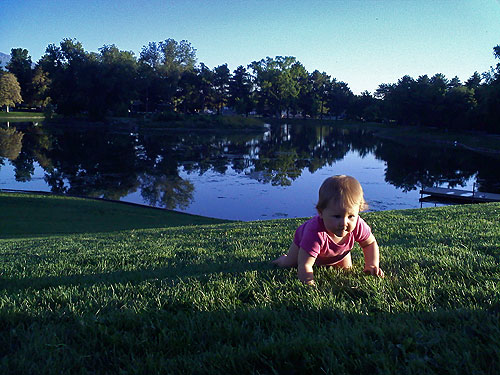 Filed under: from home