Posted on 27 Sep 08:54 pm
The hidden gift (and expense) of Speedskating is travel, You must travel to train and race, and in those travels you fall in love with unique parts of the world you would never otherwise have visited. This sunset welcomed me on the drive from Green Bay to Milwaukee. Over the years, I've come to love Wisconsin.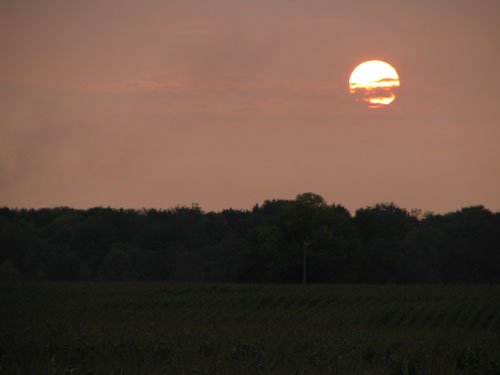 Endless farms, rolling hills, and trees hinting at fall's palette eventually gives way to urban Milwaukee, and that can only mean the Pettit national ice center. A cold place that has scorching hot skating on race days.
Here is Brent Aussprung, opening a 500m in 9.9,and then the exact same spot on the track about 25 seconds later.
I love the body position similarities & differences between 30 meters into a race, and 430 meters… Brent is just on fire right now, there is much to learn from this 4th degree black belt— umm, I mean world-class sprinter. But really, is it not the same level of effort? Precision? Lifetime of dedication?
However the performance many people said "did you hear about—" was the previous weekend. Jonathan Kuck broke the 3,000m Pettit rink record, averaging 29.64 mph for this just over 2 mile race.
What is notable about Jon's race is that it was not an especially fast ice day, and he told me he was under a big training load & his legs felt heavy. Wow.
This is Jon himself, quite happy.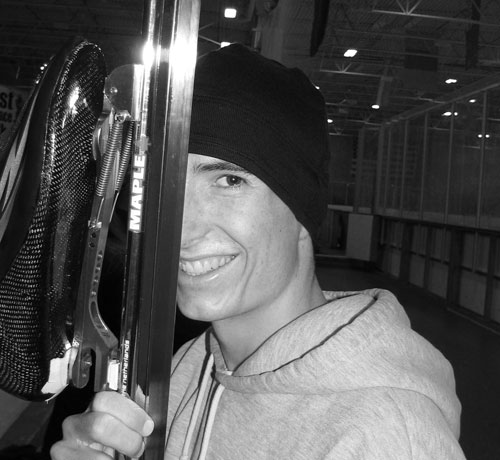 He's a physics major– I wonder if that changes how he looks at skating, compared to liberal arts/english majors like myself?
Although the 3000m is a race elite men rarely do, contemplate for a moment the studs who have held this rink record. Gianni Romme, Derek Parra, Trevor Marsicano, and now Jonathan. That is some "heavy medal" company.
There is a youth movement going on right now in Speedskating, and it's great. Although I do not know the route Jonathan took to get where he is, it seems that many elite long trackers are coming from grass roots short track.
It's absolutely appropriate that the USOC dumped a nice chunk of change into the inline-to-ice program. Look for athletes anywhere you can find them. But how about a short track to long track program? THOSE seem to be very fertile fields.
I was in Wisconsin for a wedding though, skating was just combining family & fun. My dear cousin Mike Snow married his best friend Stacy.
I will not bore you with details, but the emotional effect of a great wedding is like that moment during a long drive, when the sun bursts through the clouds & fills the world with wonder, and you wish you could stop the car, get out, and never leave this spot, this perfect right now.
Filed under: from home