Posted on 18 Oct 06:32 am
This quote is on the stairwell leading up to the ice at the Pettit Center in Milwaukee..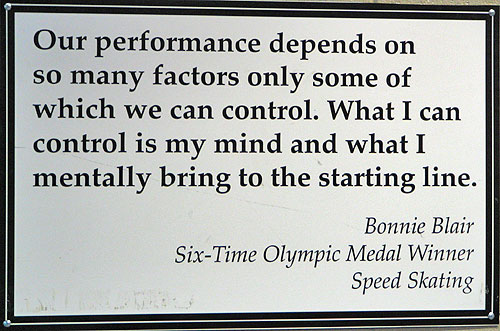 I am trying to remind myself of this over and over before tomorrows races. I think it's interesting that one can replace the last two words of this quote with other words, like "office", "family", "fishing pond" etc, etc, and it still holds truth.
Just as I was leaving the Pettit yesterday, and ruminating about this, I thought I saw Bonnie stepping onto the ice. I have only met her once, but it looked a lot like her.
Filed under: Quotes, on the road