Posted on 27 Nov 09:35 pm
The eyes and skates of junior world team member, Mia Manganello.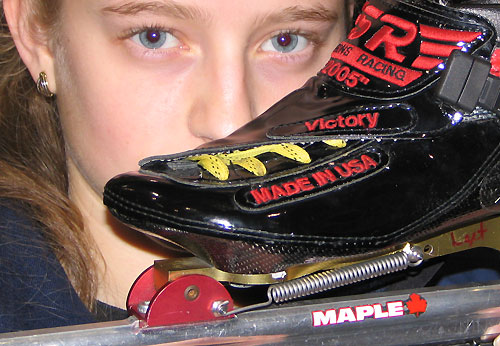 I only noticed a few days ago that she has "victory" written the side of her skates. She has been racing inline and ice almost her whole life, and understands the many flavors of "victory" that this sport can deliver… She is one friggin strong athlete…. physically and mentally….
I had the idea for this image because of this picture I shot last year.

am… exhausted…. more… sooon… thanks.. to… everyone…. who.. . has… contributed… to… the… tip…. Jar…. zzzzzzzzzz!
Filed under: from home