Posted on 22 Jan 09:43 pm
What inspires me? People who do things that despite all odds, despite all "rational" explanation that they should not be able to do things, they keep on doing them. A perfect example is Russian Speedskater Vladamir Budin.
I have now seen him race several times, and I never get tired of seeing him skate. Like a lot of Russian skaters, he is not terribly worried about upper body motion, what matters far more is lower body stroke length, as well as excellent physical conditioning. What I find completely amazing is that at his age, he moves with the angles & precision of a much younger man. Check out this video!
He must be in his late 60's. When I first met him 2 years ago, he was racing on a 40 year old pair of Vikings. This season he does have clap skates.
Look at the flow and ease of his style, and his flexibility. He is proof that if you put your body in the right angles, you can fly on skates, even if you don't have the natural strength of a younger fellow.
I have never been able to say a word to Vladamir, as he only speaks Russian, I only speak eccentric Americanish, and we have never had the chance for Boris to translate between us. But I did show him this movie I took, and his eyes lit up and he gave me a huge smile that needed no translation.
Is this what I want to be when I grow up? naaah, I think this is where I want to "grow to".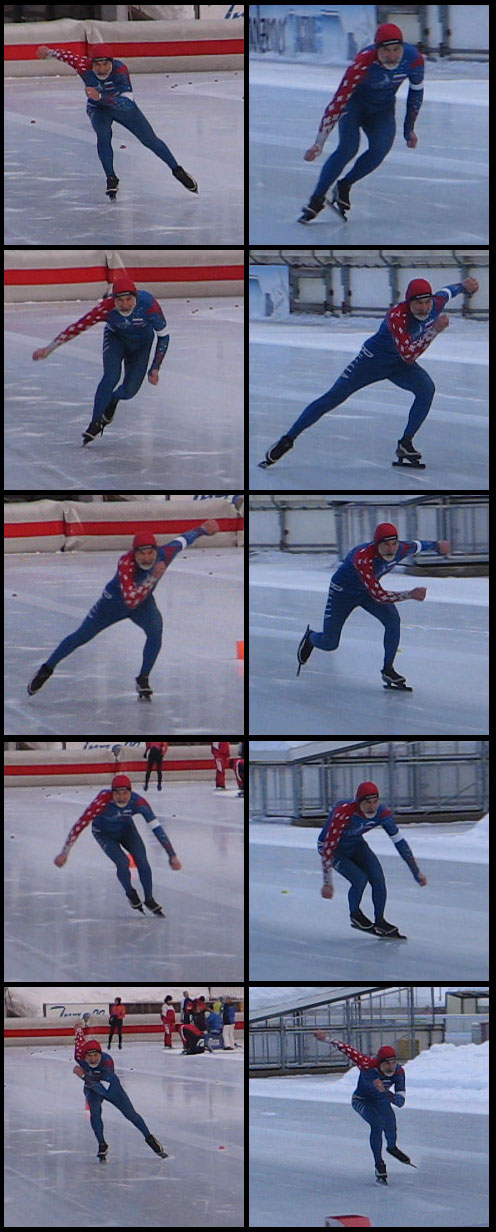 Filed under: Audio/Video