Posted on 14 Oct 06:26 pm
On Saturday mornings I imagine that many reasonable people are relaxing, reading a good book, playing with their kids, or maybe sipping coffee with a housecat purring in their lap…
However speedskating is not reasonable, and somehow inspires unreasonable dedication in both the athletes and the wonderful volunteers who run so many of the weekend competitions.
Here are a few images of the good folks helping to run this morning's Pettit ice center time trials. I try to always say thanks, but being fairly inwardly focused on race day, I often fail, so here is my small visual thank you.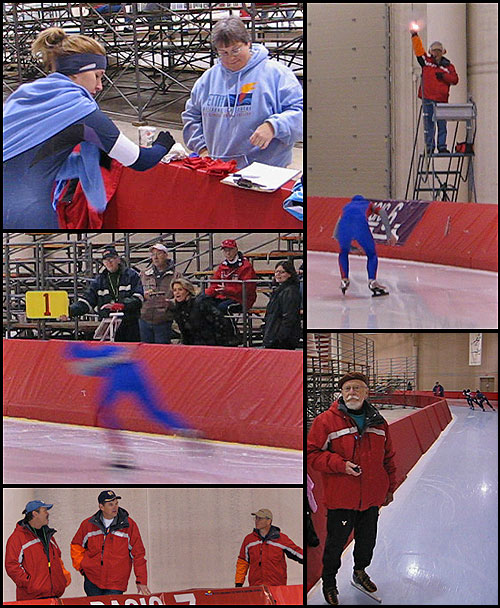 Without volunteers, clubs & competitions would grind to a halt, and most skating rinks would simply be soulless concrete boxes with cold spots on the floor.
Early this morning, just before I was about to step on the ice, I sadly realized again the absence of one of the most dedicated of volunteers. Lorraine Garbe passed away last January. She knew everyone by name, and an early morning is just not the same without her smile as you sign in for races.
Lorraine, you are so so missed….
Filed under: on the road