Posted on 01 Aug 06:26 am
In the morning, effort on the ice.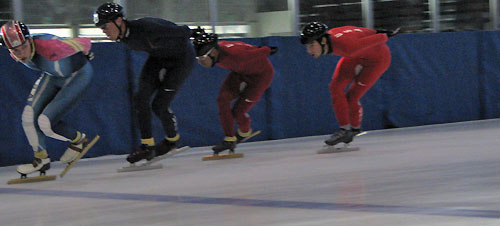 I like this image, Long Tracker Liam Ortega is followed by National LT/ST team member Ryan Bedford, Derek "I'm just trying to keep in shape" Parra, and good guy Travis Jayner.
I am quite a bit bigger than Derek, and we were paired together in a relay, and Derek was making huge grunting sounds (joking) when it was his turn to push me. I replied that speedskaters need more upper body work. Relays are so much fun.
later that afternoon-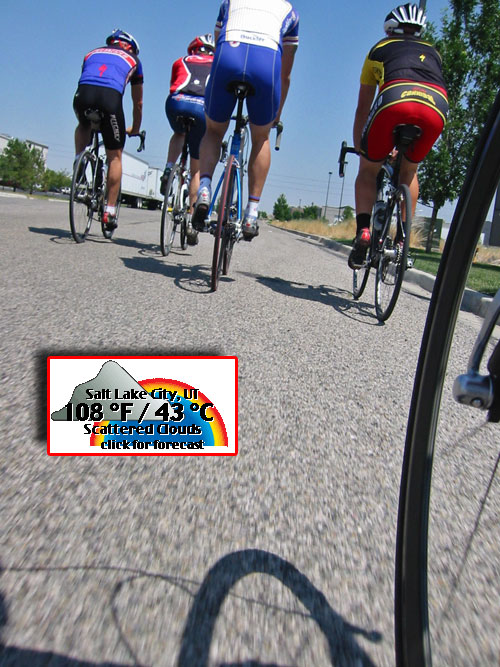 That which does not melt me makes me stronger-
Morning on the ice, afternoon riding your bike in crazy hot weather, it never fails to feel weird. However, at least it's a "dry heat".
What would happen if one combined these two images, fire+ice+a speedskater on a bike. I think it might look something like this-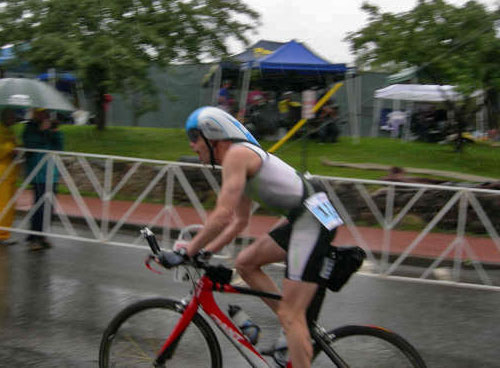 This is Rochester speedskating team/coach/organizer Jim Cornell toughing it out on the bike leg of the Lake Placid Ironman triathlon. It poured rain all day long. Thanks to Marty Haire for the photo.
When Jim skates sick fast times this winter at world masters allaround champs in Norway, this is one of the moments he earned it.
Filed under: from home