Posted on 25 Aug 10:40 am
This is sprint national team member Lauren Cholewinski's t-shirt just before an early morning practice. She said she got this at inline world championships a few years ago.
It's a wonderful shirt & I agree with this sentiment.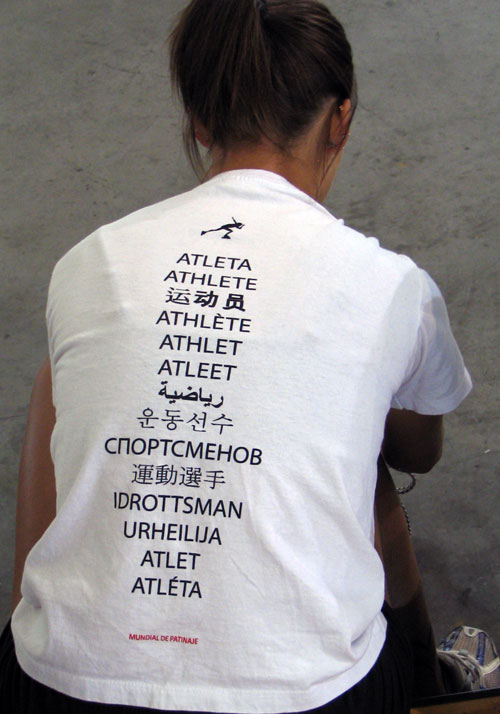 They say a picture can be worth 1000 words. But what if those words are in another language?
This was a shirt on the back of a Japanese skater training at the Utah oval. We both tried, but since we did not share a language, the 1000 words of this story will probably go unknown.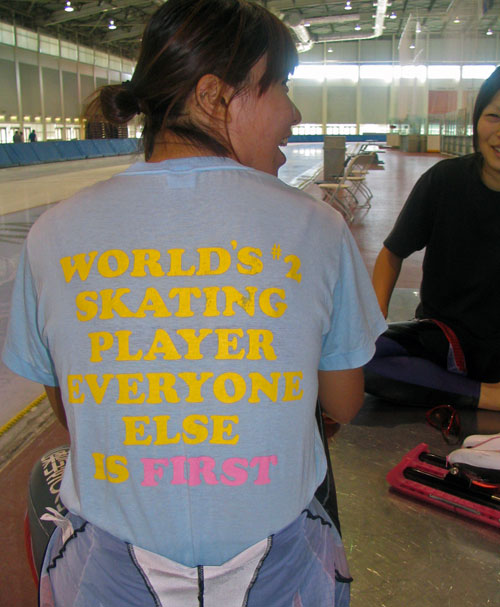 I do like the idea of being a "skating player", whatever that is. Any ideas?
Filed under: from home