Posted on 03 Dec 08:40 am
My friend Brett Arnason, writes from Winnipeg:
We had a skating day last Saturday that was an incredible experience.

The lake behind our summer cottage had frozen quite smooth so Randy Plett,
JF Godbout, Greg Carrigan.and myself got together for a skate.

It was a remarkable experience.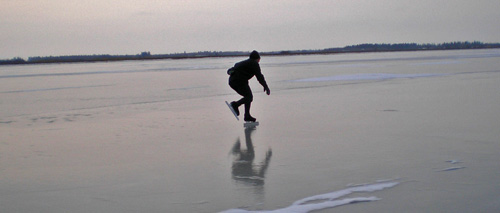 We struggled south against the 25 mile per hour wind for over a mile and then we would fly home easily making speeds in excess of 45 mph. None of ever recall going so fast.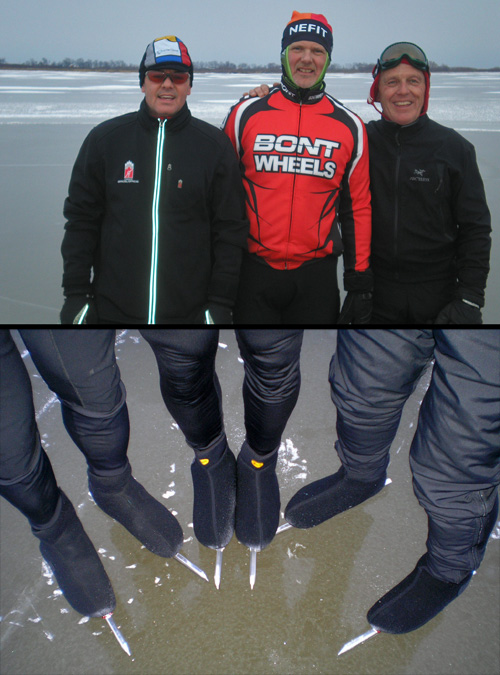 We got together again for a repeat on Sunday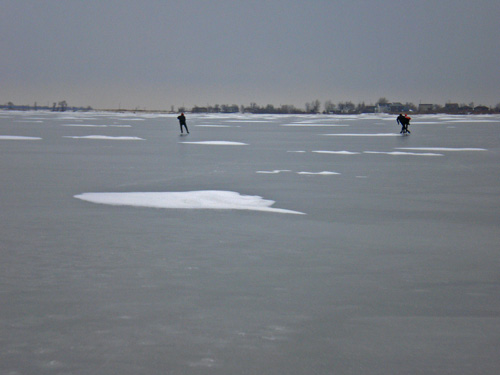 and we have video on you tube

http://www.youtube.com/watch?v=4f7yAGAnz_Q
http://www.youtube.com/watch?v=nVjUqdLO6zY
http://www.youtube.com/watch?v=aYdp0bK34MY
Thanks Brett, I own a pair of classic Viking hardtails (non-clap skates) that I use to warm down after hard workouts. I am keeping my eyes on a few local ice fishing discussion boards & websites to see if I can find a frozen lake far up in the Wasatch, where I can try and have as much fun as you guys.
Filed under: from the coffee shop