Posted on 03 Dec 08:47 am
Question: So Pat, I think I have you figured out; you skate because you want to live longer.

Pat Knox: Nope, I skate because I want to live right now.
This is now one of my favorite skating quotes ever, and is how I feel too.
I know I have images of Pat, but my external hard drive holding 250GB of skating images/video is being funky this morning, so here is an image of Pat from the talented Teri Willingham.
Pat is the one with the grey hair and the huge smile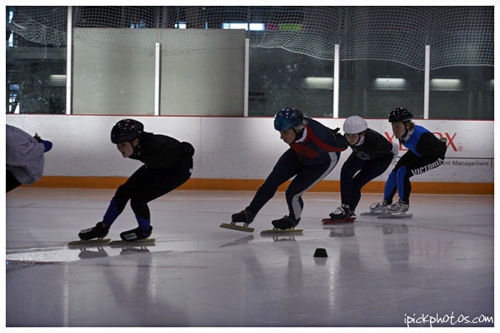 Heart disease runs in my family like a wild stallion, so even if all this working out I do does not give me one more minute of life, it has enriched the life I have so much, it's worth every moment.
This quote also applies to the following post:
Filed under: Quotes