Posted on 12 Dec 04:14 pm
My friend Eric Kraan turned 37 yesterday, so for his birthday, his idea of fun was to lace up his classic Viking hardtails and skate 37 laps!!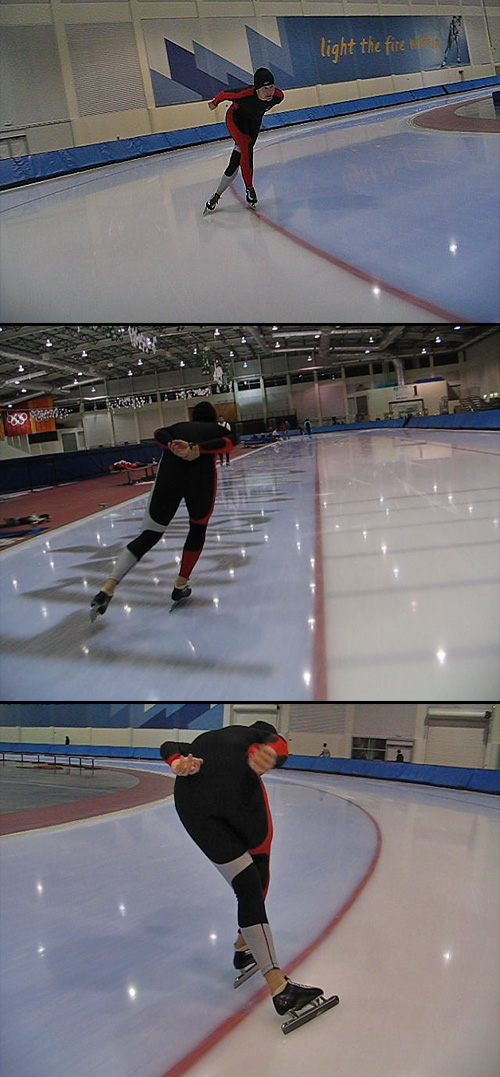 Eric skates everything, ice, inline, quads, the Funky Friday night skate here in Salt Lake. He is an allskater in the truest sense of the word.
Eric still can go fast, and could have skated those laps faster with his custom boots & clap blades, but things can be different when you love skating but start to see the south side of 30, (or maybe I am wrong, maybe it's just that Eric's dad is Dutch).
In his last few laps, Eric did catch an edge and took a tumble to the ice, but the important thing is he popped right back up again, and finished with a smile (or was that a grimace of lactic pain)
and that is important at any age…
Filed under: from the coffee shop