Posted on 07 Dec 02:18 pm
Is it the sweet-sharp moment of anticipation that makes skating so addictive?
Those intense feelings before a race, fear and confidence wresting within your heart… or that moment during a tempo workout that demands maximum focus before you must GO!!! (I'm just off camera on the backstretch, building speed into a timed 800m all out effort).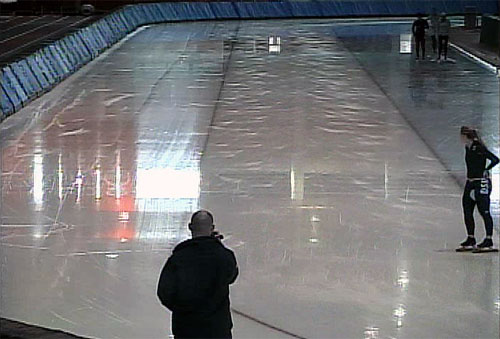 Or is it the moment of actually doing it? The sensation of speed, complete absorption, that weird blend of intensity-power-relaxation-flow that is essential to a good speedskating push. (I am about half-way through, just trying to skate "narrow" & drive the knees as the body slowly crumbles into a lactic fireball)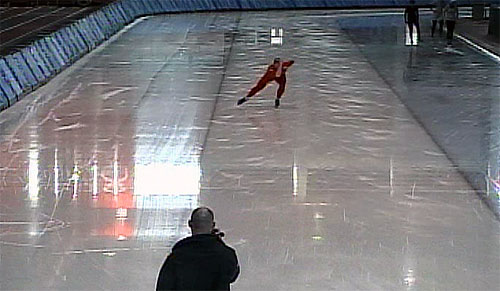 Or is it that moment of finishing? crossing the timing line and looking to the scoreboard, or your coach, for stopwatch & technical approval, for that number to weigh against your self esteem (27.7, 29.5 were my splits, best so far this year. I was dry heaving for about 5 minutes afterwards).
Or do we do it for the afterglow of effort?
That return to "normal" society & walking around with those fires still smoldering, the afterburn of what we just did still in shaky legs that complain when you stand up, walk, & most people have not the slightest clue.
It's addictive, like speedskaters are part of some secret society. This membership is not something you can buy, or bribe, inherit from a long lost uncle or find on eBay.
It's earned, and re-earned, savored, cherished, resented, loved, and those moments of anticipation, doing, suffering, remembering, are never forgotten.
excuse me, but I need to go skate now…
Filed under: from the coffee shop