Posted on 19 Dec 11:01 pm
Low angle winter sunlight slanting into the Utah Oval…
It is two things, it is a photographers dream, and also really quite distracting blasting your eyes for a dazzling second during the last turn of a 500m. It really weirded me out.
Here is a recent short track convert, Joey Lindsey, who is really flying on the long track these days. Videoing him is Don Nelson. They have inline-to-ice programs, but what they really need is short track to long track!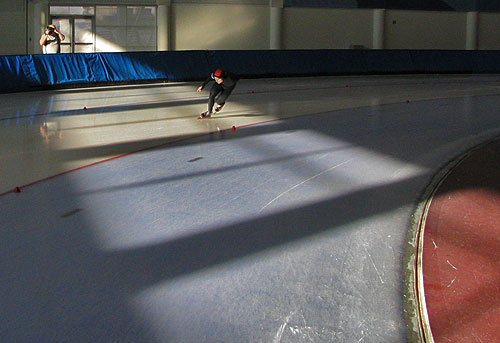 These are the last races before trials, and everyone has an air of expectation. These races really don't mean something in themselves, they are all to fine tune the body for next week.
Pat Meek, flashing through the light puddle at 31mph (many 29 second laps in a 3k, click on the image for desktop worthy one)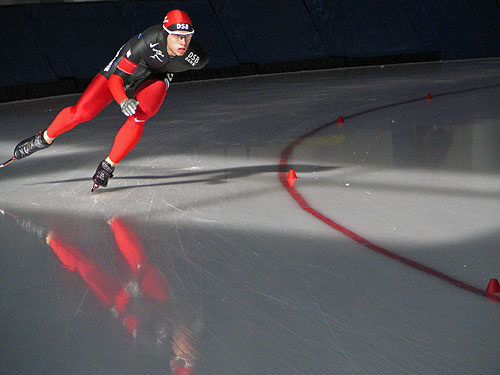 Becky Lang, moving so fast during that perfect moment of sprint velocity, I missed the moment.
But I got this picture, just after her finish, there is something just insane about Becky's leg/waist ratio here. I showed her this picture, and said "of course I wouldn't publish it". She said "why not! You should!"
She powerlifts when she's not skating. This is one strong lady.
Roger Schneider of Switzerland has already punched his ticket to the Olympic Games in the 5,000m, and this Swiss national record holder is in Salt Lake for some training & racing
He asked me to take some images/portraits of him for a sponsor's website, just as he was posing, the power in the oval went off. It was fantastic lighting. I love the fact that you can still see the 5,000m effort in his face.
The light patch was really wonderful, Dad this picture is for you.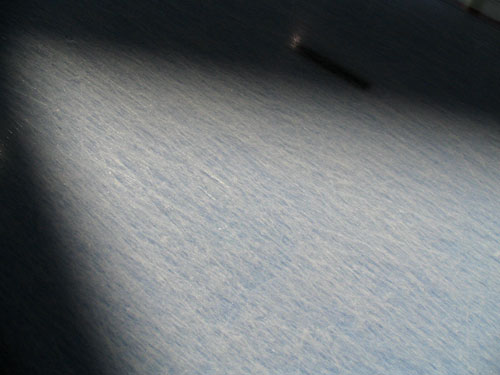 Keith Carney, a battered skinsuit, and a determined man, driving hard through the turns.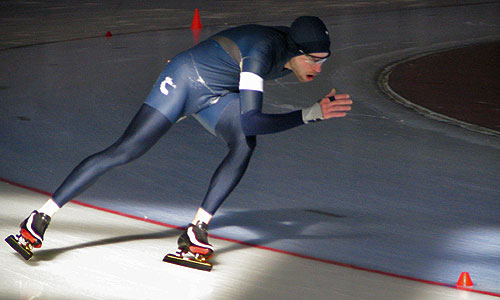 I raced ok in my own 500 & 1000. I'm a skating robot sometimes, the same times over and over. But its ok. When I come home to take a walk with a smile like my daughter RZ has, lap times & speedskating seem so far away, so small, and I am a puddle of light when she smiles at me wearing her N.Y. Mets hat.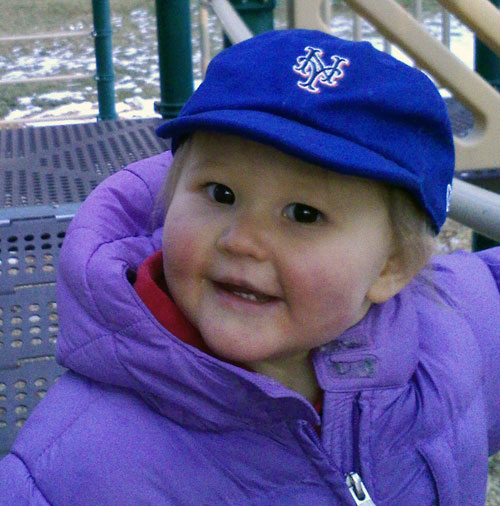 Filed under: from the coffee shop