Posted on 04 Nov 09:04 am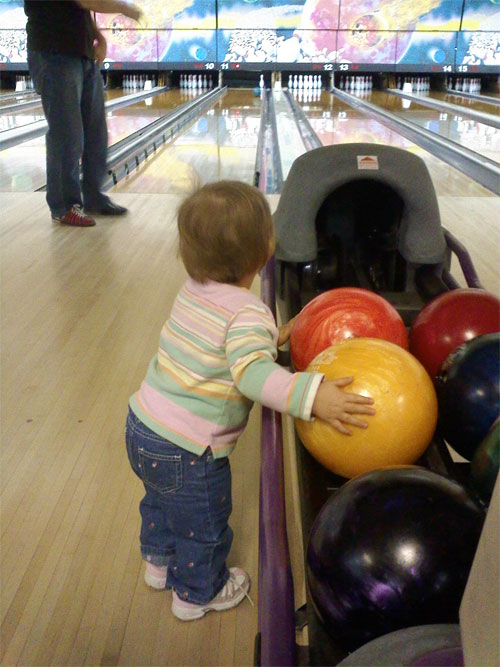 It's fascinating to watch kids learn by imitating their parents, and watching RZ trying to pick up bowling balls was hilarious. The only thing funnier was that Jess & I are such terrible bowlers, the only thing worth imitating was laughter.
But on a serious note, I think a lot about what kind of "foundational" sports I will introduce her to, before she is old enough to pick her own favorites, and before she really knows if she is "crazy competitive" like her parents.
I am thinking about hockey, dance, or the martial arts. Weight bearing sports with lateral strength components, + bonuses like hockey gets you the team stuff, dance gets you art-athlete intersections, and martial arts are really important for young people in so many ways.
Yes, she will have inlines as well. In fact, thanks to my dear friend Kate, she already has a pair waiting.
any advice? Thoughts from experienced parents? Any "sports-parent traps" I need to be careful to avoid?
16 Comments »
Filed under: from the coffee shop